The narrative around asteroids has largely been one of 'Impact-Threat Science'. The concept that asteroids are a threat has lead to a push in reconfiguring astronomy as 'interventionist science', ultimately suggesting militaristic endings. Many other asteroid scientists suggest contrasting innovative solutions. We caught up with Jason Kessler, Program Executive of NASA's Asteroid Grand Challenge at the Border Sessions Festival in The Hague, where he was one of the speakers.
NEOO, ARM and AGC:
In 1998, NASA initiated Near Earth Objects (NEO) Observations programs with the aim to discover 90% of the NEOs larger than one kilometer in diameter and in 2005, Congress extended that goal to include 90% of the NEOs larger than 140 meters. The programs have been remarkably successful at achieving their goals.
In 2013, NASA announced Asteroid Initiative. The initiative includes Asteroid Redirect Mission (ARM) and Asteroid Grand Challenge (AGC). In ARM, NASA is developing a first-ever robotic spacecraft to visit a large near-Earth asteroid, whose mission is to collect a multi-tonne boulder from its surface and redirect it into a stable orbit around the moon. Once there, astronauts will explore it and return with samples in the 2020s. Asteroid Grand Challenge is designed to accelerate NASA's efforts to locate potentially hazardous asteroids through non-traditional collaborations and partnerships with other government agencies, international partners, industry, academia, and citizen scientists to detect, track, characterize, and develop mitigation strategies. The challenge could also help identify viable candidates for ARM.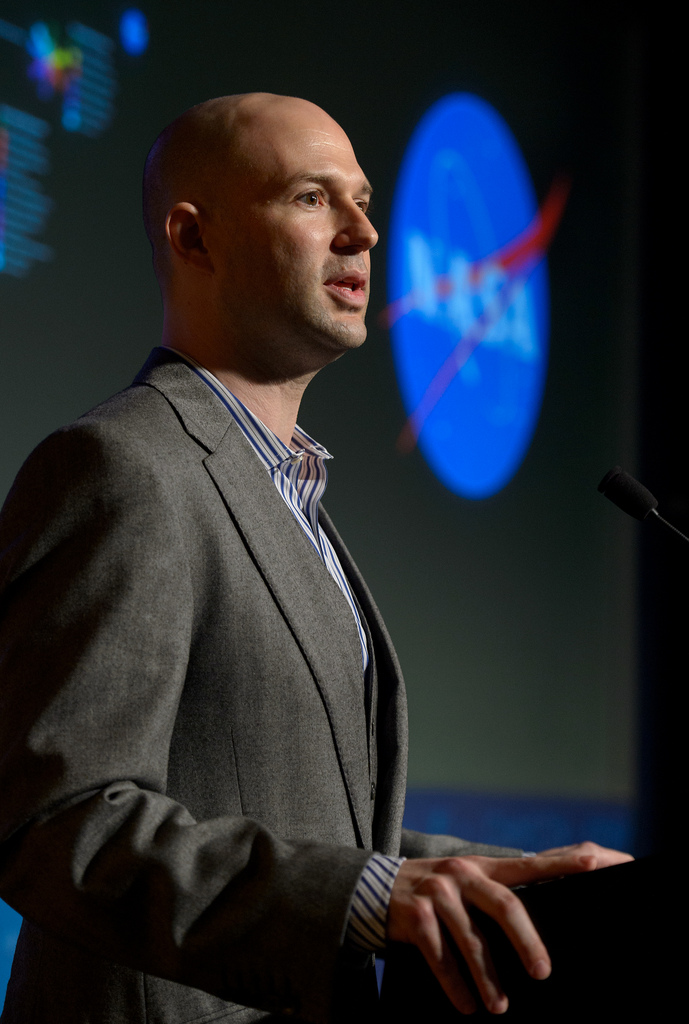 THE INTERVIEW: 
The Leonardo Times sat down with Jason Kessler to shed some light on how innovation works on a broader scale, the changes in which new ideas are streaming into NASA and how budding aerospace engineers could contribute to the Asteroid Grand Challenge.
Considering the detection quotient of Asteroid Grand Challenge, back in 2013 there was a meteor that appeared over Chelyabinsk, Russia. If something like that would happen now you would give us an update?
If we knew about it, yes. [The thing that] was so wild about that day [was], because you may not remember [that] 2012 DA14 was the asteroid that everyone was paying attention to because it was going to come within the Geo-belt. And then all of a sudden outside of Chelyabinsk, a 17m Asteroid disintegrates up in the atmosphere. And their dash-cams captured this so beautifully which made the event go 'viral' around the world.
We are not that good to be able to respond to it with the program currently. But we should not forget that the Near Earth Objects Observations program is in place since 1998. They have found 98% of all asteroids till today. The founding that they have done for the survey scopes this aspect. They've been working hard at this problem for a long time. Asteroid Grand Challenge was just a way of engaging more broadly and figuring out: Can we bring in fresh ideas to solve this problem? So there is this whole team at NASA and throughout the world who are funded to do the detection and classification and some mitigation. It's studies at this point. There are new ideas like [the ones] Bong Wie [is working on], a professor at Iowa State is funded to do kinetic impact studies. The challenge is that in order for anything to be out of a model and a real test, it has to be outside of the Earth's gravity.
There's a paper about mounting a giant laser aboard the ISS to de-orbit space debris, and use that same laser, a bit upscaled maybe, to de-orbit asteroids.
Laser ablation is one idea that I've heard, not talked about consistently, but the idea is fine if you were able to impart some delta-V change because you've got ablation happening on the surface. You've even got white paint [ideas].
That's because they're icy rocks. And the sun melts the ice…but that's only some asteroids.
And that is why characterization is so important. The white paint one is a very wild idea, so you paint half of the asteroid white, and the sun does the rest. But how do you actually get the white paint on it!
Are you also building up hardware for Asteroid Grand Challenge?
On the mitigation aspect we haven't really spent much time because we really need to know where the things are first, so the focus has really been on detection, and the mitigation is really only been theoretical at this point. But here's an exciting one. In 2012, NASA held International Space Apps Hackathon and the winner was Open Space Agency (OSA). James Parr, the founder of OSA based in London, took the idea of an Ultrascope and ran with it. They've built a $300 telescope- 3D printed and laser cut – it's an automated robotic observatory. They built one and took it to a township in South Africa, imaged the Jovian moons while he was at the wired conference, controlling the telescope in New York, through the clouds to South Africa. The goal is to eventually have an 18-inch mirror that can actually do asteroid follow-ons, and actually have a series of these particularly in the southern Hemisphere, and in southern Africa where the sky is very dark and we don't have a lot of resources to do follow-up work. This won't be detecting asteroids but they can help with characterization- spin rates and potentially shapes.
Could you provide us with some insights into the mission and how students can apply their minds to form solutions for the Asteroid 'problem'.
I think now the big challenge we see- and it is relevant to your classmates as you are the future generation- is that engineers are trained to solve problems. You are educated that 'under these conditions, I need this valve to work', and open innovation requires that the engineers do not try to solve the problem, rather the engineers are required to decompose, describe and communicate the problem so that there's a way of engaging a broader audience to actually solve the problem. So there's this shift from engineers being problem solvers to problem definers, and Grand Challenge for me is an experiment in engaging broadly to solve problems. So it's a culture change because if you've been trained your whole career to be the one that solves the problem it's difficult to shift into decomposing the problem for others to solve. I think, if your generation would be able to think about it that way, it would enable future missions to be designed in such a way that the fresh ideas are more easily integrated. There is a lot of work that needs to be done in breaking the problem down. For ARM, that's a technique used to solve otherwise tedious problems in creative new ways. Say we have a certain amount of money we can award on contract to the individual that solves the problem, and we're looking for new solutions that think outside of the box.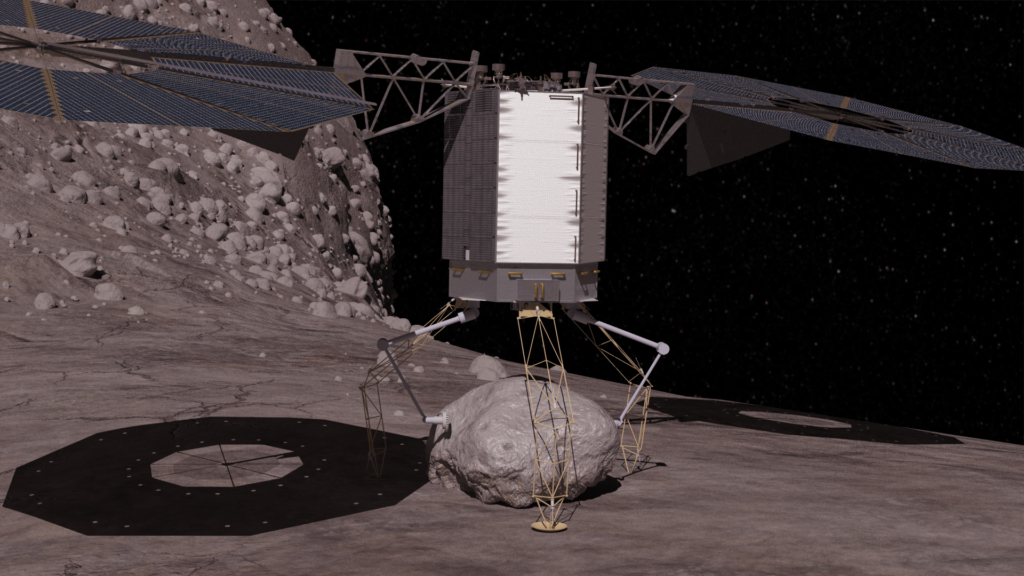 In which areas can students specifically contribute?
We find innovation happens at that edge of perspective and idea. And that's the area that I spend most of my time in. I think for engineering students, the challenge is likely the design and manufacturing of the hardware. A colleague of mine is looking into understanding where crowdsourcing can work for hardware. At AGC, we haven't done that much in terms of hardware design and that's an edge that could be a real interesting place to explore for students. We recognize that to open certain problems to the 'crowd' is not going to be useful, and is potentially a waste of time. It is not realistic to think that somebody who has no background or experience in that area is going to offer a solution. However, there is some trade space and while innovation is the current buzzword and open innovation is also the current thing to do, it would be nice to know where it works well and where it doesn't work well. We found that when you don't necessarily know what you want, it works wonderfully well. For example. with a T-shirt design contest. You'll get as many solutions as the number of people that give in designs. If you don't know what you want, it's great because now you have all these ideas to choose from and you just go 'Ah, I like this one'. Or you can go really specific and say this is the technical problem I need to solve, I need this valve to work under these conditions, find somebody to come up with that solution. So for young engineering students, it might be an interesting thing to look at – where is crowdsourcing useful? In our experience, I'd say $55,000 prize money is a much cheaper outcome than that an engineer would take more than a year. Students that are looking to get employed in an aerospace company, or any other company for that matter, and had experience in this and were able to come in and say 'I know how to help solve problems by engaging a crowd', this is something to look into. It would be an attractive offer or skill that one could bring to a future employer.
Is crowdsourcing a sustainable way to keep innovating the industry?
I would say that crowdsourcing is going to be a tool within the innovation tool kit- it's a way of potentially breaking through to fresh, radical ideas, the one example that I like to give is mapping dark matter. We ran a challenge on an incentive platform that primarily scientists and engineers use. The challenge was to map dark matter, and the winner turned out to be glaciologist. He used his knowledge on detecting changes at the edge of glaciers, and it turned out that that was the breakthrough needed with dark matter. So the astrophysicists had been at it for a while but weren't getting anywhere, yet when many different scientists came in the breakthrough came from a completely different field. Is that always how we want to innovate? No, but in order to see a problem differently, it's a different history, it's a different experience, its a different background that enables me to see the Rubik's cube differently than you do. And if all those ingredients are right you can get a breakthrough. However I wouldn't say it's the only future, it's a future.
Can we say that crowdsourcing is a way to get around funding barriers?
To some degree. We're still funding through prize money associated with it. For innovation, I'd say it's a way of going around constraints in thought. We are tapping into an incredible new resource of human caliber that particularly sees and thinks differently than we do, and so the ability for more glaciologist-types to see our problem and say ' Aha! I see another way'. So I see it less as a way around funding, I think funding is an aspect, but more as having platforms available for fresh breakthrough ideas to be sourced. The other thing that we found in crowdsourcing and citizen science activities is it's a great talent search. You may be familiar with 'fold it'- it's a 3D-drug design competition and the winner turned out to be a schoolgirl from the UK. Her mind was able to see in three dimensions where the proteins folded in such a way that you could have application. When you run these kinds of challenges, it can be a way of finding talent. 7% of the participants are superstars, so it's a way of sourcing new talent because you're giving them real world problems, they're working on them, and the best of that are going to be known through the competition. For companies, it can be a way of finding their future talent so hackathons are an example of hiring people.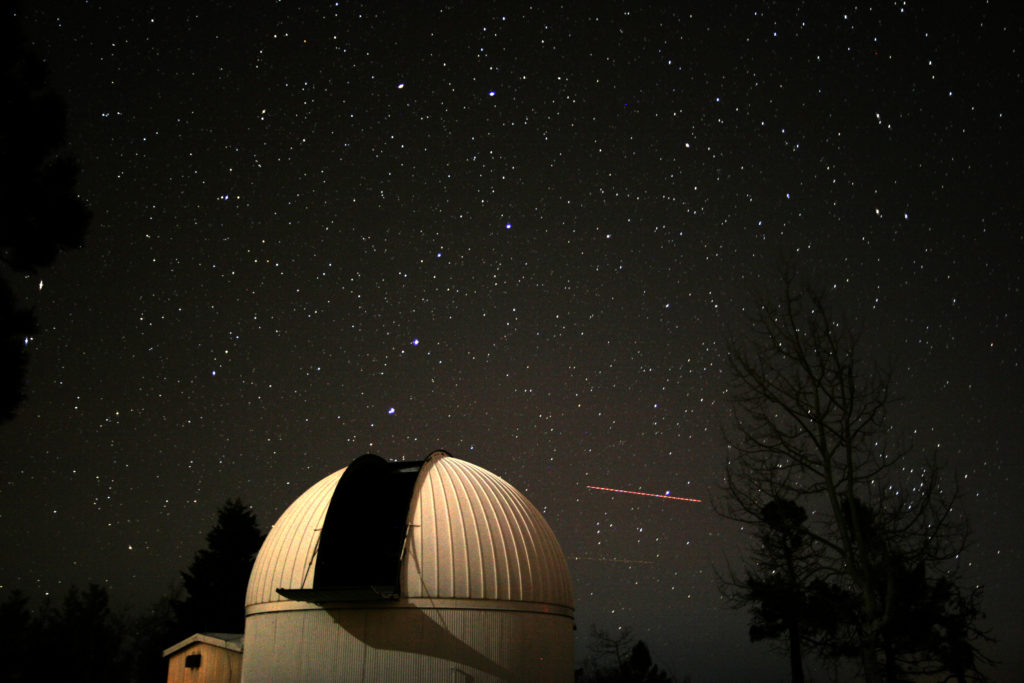 Is it also accessible for Europeans to participate in these projects?
The difficulty for NASA is that we're funded by the US taxpayers, so for them, they're not interested in their money going to fund a graduate student from the Netherlands that potentially could have been taken by an American one! However, there are exchange programs that make it possible for students to spend a short fellowship or some time working in a NASA Centre. I was in Sweden, and there was a guy that spent 6 weeks at the Space Centre, and he's got a business that he's built with a water cleaning idea from his time there. So there are ways.