On March 30, 2017, SpaceX made spaceflight history by reusing a rocket that was used for a previous launch. Their Falcon-9 rocket that was previously used for a mission eleven months earlier, was used to launch the SES-10 satellite. This satellite is intended to provide TV, internet, telephone and radio coverage for South America.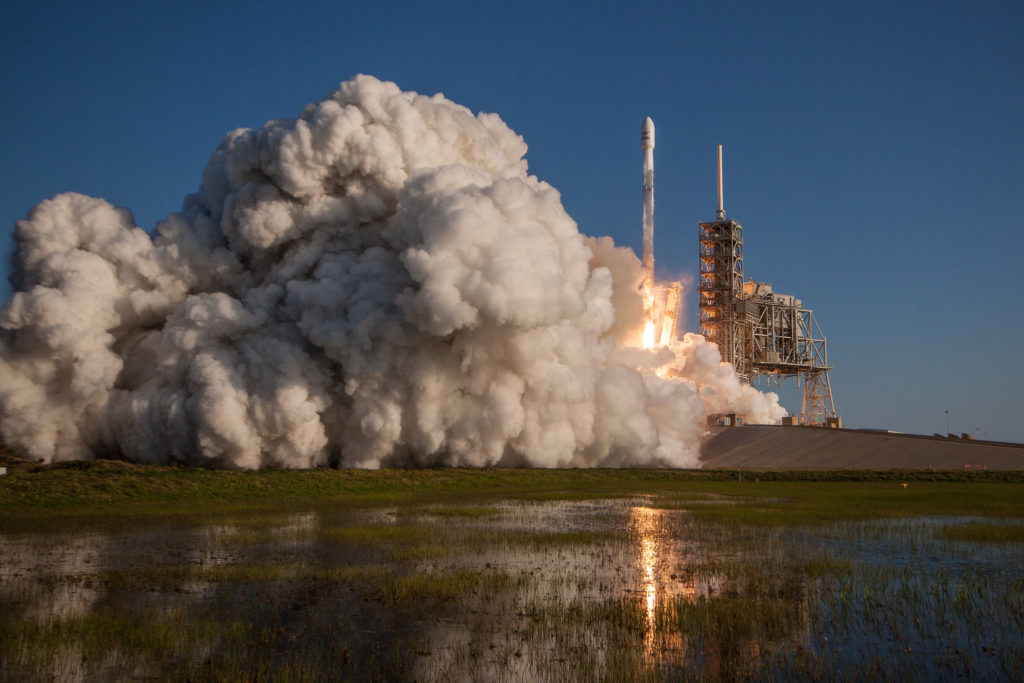 The rocket, once launched at NASA's Kennedy Space Center in Florida, deployed its payload successfully about half an hour later. Following this, it was autonomously guided back to a droneship called "Of Course I Still Love You" that was stationed in the Atlantic and landed safely.
SpaceX has been on the path toward using reusable rockets and this launch marked a milestone for them. In the past year, they have managed to recover the first stage of nine out of fourteen of their Falcon-9 rockets using the same method of landing them on a launch pad out at sea. This however, is the first time one of them has been relaunched. The primary goal for SpaceX during this launch was to successfully deploy the satellite using a recovered rocket. Recapturing it again was a further bonus.
What does this mean for the space exploration community? So far, rockets are considered consumables of space missions. The cost of the Falcon-9 rocket is around $62 million. Being able to reuse a rocket will bring down the costs of a launch considerably and broaden the possibilities of space exploration to areas such as space tourism.
SpaceX is already preparing to take the next step even as the world celebrates their achievement. Elon Musk took to twitter shortly after the launch to announce their next goal is to achieve re-flight within 24 hours.
Incredibly proud of the SpaceX team for achieving this milestone in space! Next goal is reflight within 24 hours.

— Elon Musk (@elonmusk) March 30, 2017
Sources:
[1] http://www.bbc.com/news/science-environment-39451401
[2] http://www.spacex.com/sites/spacex/files/finalses10presskit.pdf
[3] http://money.cnn.com/2017/03/30/technology/spacex-launch-ses-10-reused-rocket/