Norsk Titanium AS, a Norwegian 3D printing company, has been hired by Boeing Co. to 3D print structural titanium parts for its Dreamliner. Titanium parts alone cost about $17 million out of the total $265 million cost of the plane. This is due to the 787's carbon fiber fuselage and wings and result in a higher titanium requirement. This is obviously a sizeable portion of the costs and Boeing has been looking for ways to reduce these costs.
Norsk Titanium Vice President, Chip Yates, claims that by 3D printing these, as opposed to manufacturing them the traditional way (with forging and machining), they will be able to cut down the costs of each 787 Dreamliner by around $2-3 million. Considering that Boeing produces around 144 Dreamliners each year on average, this will lead to a sizeable saving for the company on the Dreamliner, which just turned profitable last year.
The contract was announced this Monday and can be seen as a sign of the growing trust in 3D printed metal parts in the industry. While other companies do 3D print some metal part such as fuel nozzles, this will be the first time structural stress bearing components of the airframe will be printed, according to Norsk and Boeing. The parts will be printed using Norsk Titanium's patented Rapid Plasma Deposition process.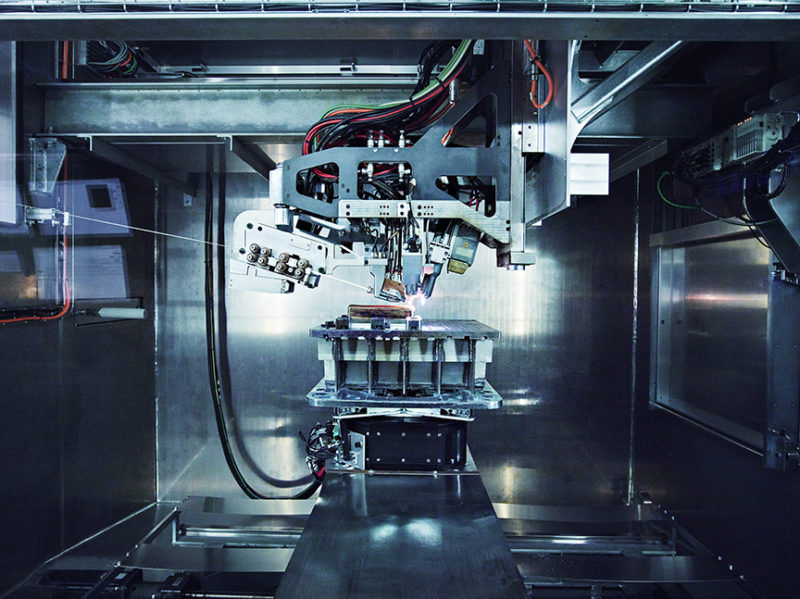 They hope to get approval from the Federal Aviation Administration (FAA) later this year. While they will initially print the parts in Norway, they intend to set up a printing facility in New York by the year end.
These parts will be displayed by Norsk at the International Paris Airshow in June this year.
Sources:
[1] http://www.reuters.com/article/us-norsk-boeing-idUSKBN17C264
[2] http://www.norsktitanium.com/norsk-titanium-to-deliver-the-worlds-first-faa-approved-3d-printed-structural-titanium-components-to-boeing/