Today, China's C919 completed its maiden flight, bringing China one step closer to realising their long-standing dreams of having their own home-grown commercial aircraft. The narrow-body aircraft was in the air for 90 minutes before it returned safely to the Pudong airport in Shanghai. Prior to the flight, state television announced that it would be flown at an altitude of 3000 meters and achieve a speed of 300kmph. The flight was cheered on by thousands including dignitaries and enthusiasts.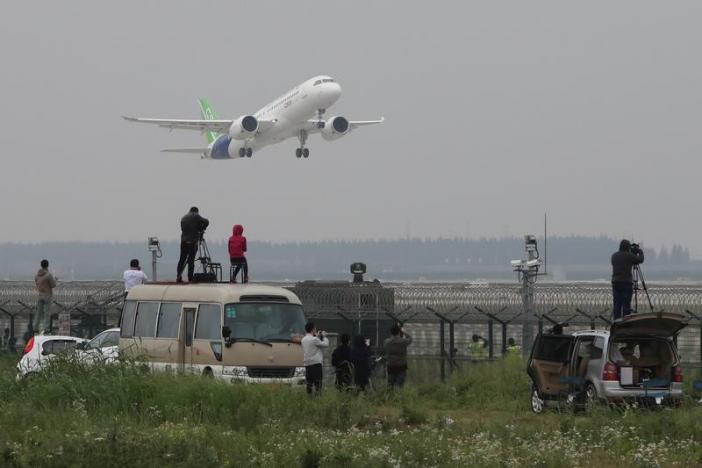 China has hoped to build its own commercial airplanes since the 1970s when Chairman Mao Zedong's wife, Jiang Qing, backed a project. The C919 was announced by China nearly a decade ago in May 2008, when they set up the Commercial Aircraft Corporation of China (COMAC). It was initially intended to take its maiden flight in 2014 but faced multiple delays due to production issues.
COMAC's C919 has been built with the hopes that it can compete with the Boeing 737 and the Airbus A320, both of which currently dominate the market for such aircrafts. Narrow-body aircraft account for more than half the aircraft in service across the globe. According to COMAC, their airplane already has 570 orders from 23 customers.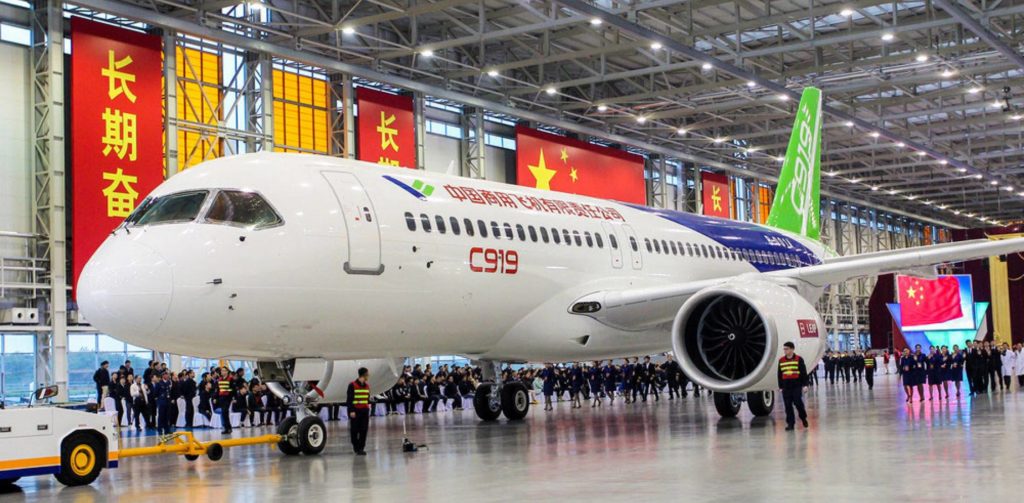 However, China still faces some hurdles. Their first domestically-made jet, their ARJ-21, took 6 years to receive its type certification. Without receiving certification from US and European regulators, China will have quite a limited scope of buyers for its aircraft in the global market. However, Europe's safety regulator has already started the certification process for the C919.
The C919 also happens to use a lot of imported technology. CFM International (a joint venture between GE and Safran) supplies their engines. Some other suppliers include Honeywell International Inc. , United Technologies Corp and Rockwell Collins Inc.
However, China has already started to look further and are now planning to develop a wide-body jet in partnership Russia. COMAC has already started to hunt for suppliers for this new venture.
Sources:
[1] BBC
[2] Reuters